3 Things to Expect From Our Full-Service Catering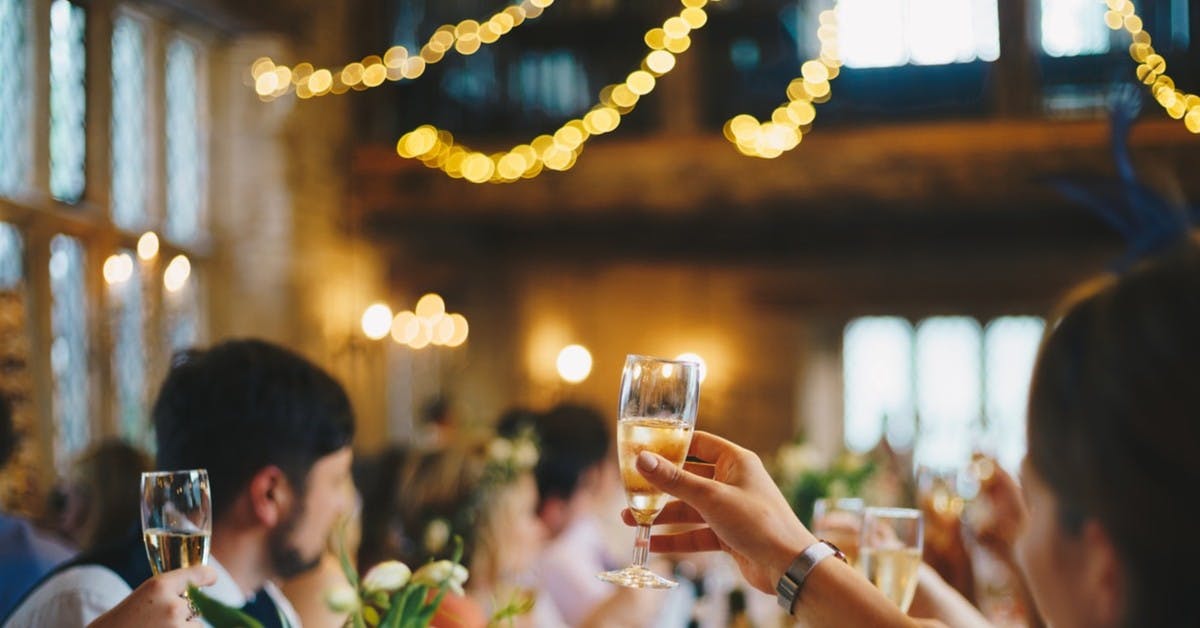 October 16th, 2019
If you have a big event coming up and you're considering a handful of different catering companies, make sure that Texas Jack's is in the running! As you may know, we were recently voted the #1 Barbecue Joint in the DC Area by the Washington Post and that means that if you choose us to cater your event, you can rest assured that you'll be treated to some of the most delicious foods you can imagine.
Of course, although the food is the star of the show, we bring more to the table (literally) than just what you and your guests are going to eat. In fact, it's often the little things that can take a catering experience from ordinary to extraordinary. But what does Texas Jack's do better than the rest, you ask? We'll be breaking it all down below, so keep reading to learn more.
Why Let Texas Jack's Cater Your Event?
We Have Experience
In many instances, finding restaurants that cater is a smart move for food at your event. Because we're used to cooking large amounts of food in a single day, catering large events doesn't frighten us. After all, we spend our days responding to customer demand. That means that in an average day, we have to anticipate what's coming and plan accordingly.
These skills translate perfectly to catering, and in fact, they make it even easier for us. When you place your order, you're letting us know exactly what we need to bring and once we receive your order, we start preparing accordingly. This allows us to ensure that you get exactly what your guests are going to love and that it's all hot and fresh, prepared just for you. It doesn't get much better than that!
We're Friendly
Have you ever been at an event where it was obvious that the people serving you food didn't want to be there and didn't really care if you liked the food or not? Under the best of circumstances, the food ends up being pretty good. Most of the time, however, it's cold or flavorless.

At Texas Jack's, we care about your experience. We know that great food can transform an event and we take our work seriously. That's why our top priority is to ensure that you and your guests have the time of your life. The way we do that is by letting our friendliness shine. Rather than treating you like an inconvenience, we know that we're there to serve you. It's what you hired us for! Luckily, we absolutely love what we do and we think it shows with each and every catering job we undertake.
We Make It Easy
Last, but certainly not least, our goal is to make your experience as easy as possible. Prefer to give us a call to place your order? That works for us!
Would you rather order catering online? You can do that too! We've put together an entire page that lists all of your options, the prices, and the information that you need to place a catering order with Texas Jack's.
That means that whether you're hosting a baby shower, celebrating a milestone at the office, or marking a holiday with a group of your closest friends, Texas Jack's has you covered. Our goal is to make the entire process a breeze for you, freeing you up to think about the other aspects of your event. After all, you have plenty of other things to do to make sure everything comes together. We're happy to help you put together the right catering package to suit your needs and your budget, then we'll take it all from there! It doesn't get much better than that.
Barbecue Catering You Can Count On
If you're in Arlington or one of the other nearby communities and you'd like to have barbecue catered for your event, look no further than Texas Jack's. Our catering menu is unbeatable, with a great selection of smoked meats including brisket, pulled pork, ribs, chicken, sausage, and turkey.
Of course, great barbecue isn't all that great unless the sides are delicious as well. Thankfully, our sides are just as good as the main course. Choose from coleslaw, mac and cheese, potato salad, collard greens, brisket baked beans, esquites, chili, salads, and cornbread. They're mouth-wateringly delicious and they perfectly complement the rest of our dishes. We can even handle hors d'oeuvres, nachos, sliders, tacos, platters, desserts, and drinks. Like we said, no matter what you'd like for your event, we have you covered!
So in short, what you can expect from Texas Jack's when you choose us for full-service catering is that it will be delicious and everything will go off without a hitch. Have a question? We're here to help! Contact us today to place your catering order. We look forward to seeing you at your event!