Corporate Catering Made Easy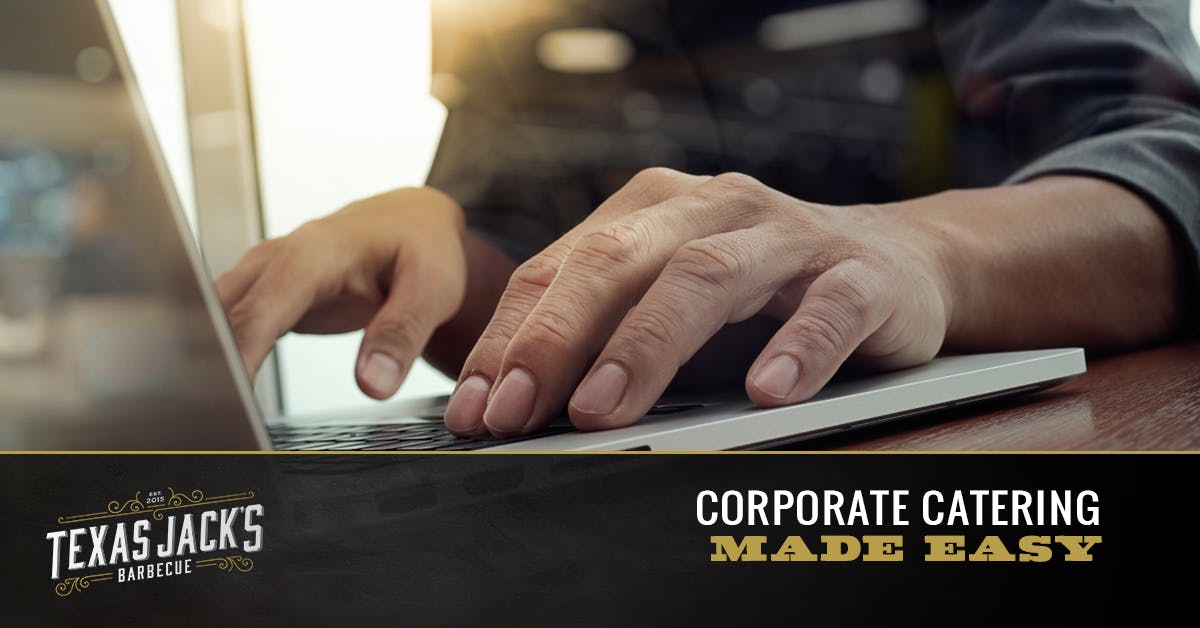 August 13th, 2018
When you need to feed an army of people there's nothing better than some good old fashioned barbecue. Fortunately for you if you're looking for restaurants that cater in Arlington, Texas Jack's is here to handle your next big event!
Whether it's a working lunch or just a treat for the people that work hard for your company day in and day out, we can help. So what's on the catering menu, you ask? As a matter of fact, that's what we'll be talking about today. Keep reading to find out more!
Your Source for Business Catering in Arlington
Choose from our award winning smoked meats like sliced brisket, pulled pork, pork ribs, pulled chicken, and sausage. Side dish options include coleslaw, mac and cheese, potato salad, collard greens, brisket baked beans, brussels sprouts, esquites, kale caesar salad, mixed green salad, corn bread, and more.
Prefer sliders? We do those as well thanks to our various options for platters and hors d'oeuvres.
We even offer banana pudding, chocolate mousse, carrot cake, key lime pie, brownie bites, chocolate chip cookies, and dessert combo platters. Regardless of how you'd like to feed your employees, we would love to make sure that they leave the meal smiling and satisfied.

Our Catering Services Allow You to Pick Up or Have It Delivered
To us, full service catering means giving you plenty of options. You probably noticed that above thanks to the great selection of foods from our catering menu!
It also means that you can choose to pick up your food or have us deliver it to you. Either way works for us and we strive to provide you with flexibility at every step of the way.
Order Catering Online
There are a number of restaurants that cater in Arlington, but if you're in the market for some of the best food in the area, we can help. (Speaking of which, did you know that we were recently voted the #1 barbecue joint in the DC area by the Washington Post?)
This being 2018 and all, we even offer the ability to order catering online. Simply add the right quantities to your order, let us know whether you'll be picking it up or having it delivered, and let us know the time. It's as simple as that!
Have a question about our catering services? Feel free to contact us because we'd be glad to help. We look forward to hearing from you!