Is There Anything In the World Better Than Brisket?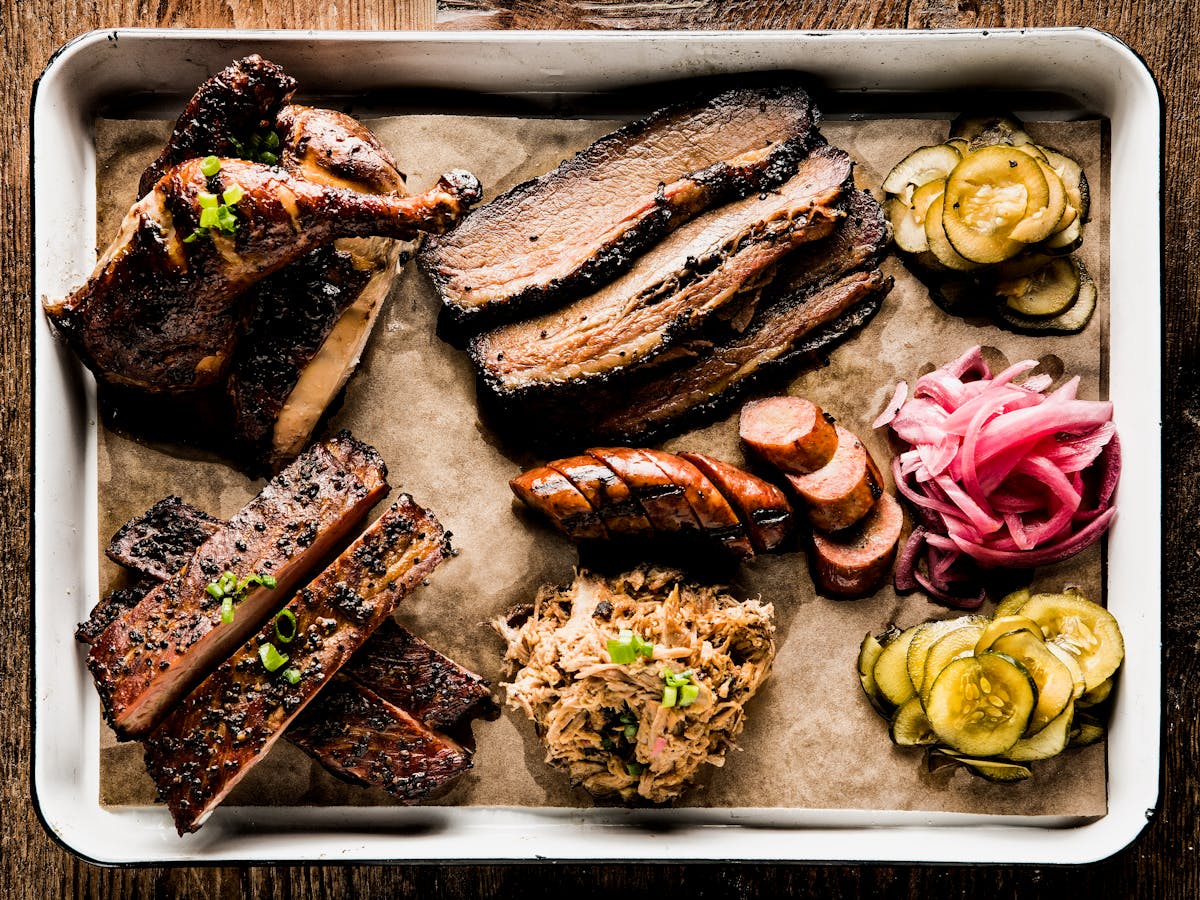 July 12th, 2018
If you're looking for the best BBQ in Arlington and the surrounding area, look no further. Did you know that Texas Jack's was recently voted the best BBQ joint in the D.C area by none other than the Washington Post? We are incredibly honored to have received such an amazing title, and the good news is that it just encourages us to continue to improve our craft. We know that there are a number of BBQ restaurants in Arlington and our goal is to be the best of the best.
In today's post, we'd like to highlight our BBQ beef brisket. Is there anything better? We'd be inclined to argue that no, there is not. If you are a brisket fanatic, then this post is for you. Keep reading to learn a bit more about our brisket and what makes it different.
What Makes Our Brisket So Great?
First things first. If you head on over to our menu and scroll down to the smoked meats section, you'll see that you have your choice of beef short rib, turkey, pork spare rib, beef brisket, pulled pork shoulder, chicken, and Texas-style beef sausage. Whatever you order, it's served with pickles. From there, you can take your pick of sides. That means you have your choice of great dishes like fries, mac and cheese, collard greens, cornbread, esquites, coleslaw, and more.

Prefer your brisket on a bun? Scroll down a bit further to our Brisket Sandwich and be sure to take a look at the picture. Now we don't know about you, but just seeing it sort of makes our mouths start watering. Here's the kicker that really makes this sandwich the most amazing thing you'll ever sink your teeth into: it's topped with quick-fried red onion and queso. That's something else. Want to take it to the next level? Ask us to add a fried egg to the top. It's a combination of flavors and textures that just can't be beat, friends.
Beer on Tap and the Best Cocktails in the Area
We always have something good on tap because beer and barbecue go together like…well, really there's nothing quite like it. We also offer bottles from our favorite breweries, a selection of wines, and some cocktails that have been specifically designed to complement the items you'll find on our BBQ menu. A highlight for us is the Jack's Mule which contains bourbon, fresh lime, mint-basil, and ginger beer.
Stop in for the Best Barbecue in Arlington
We're open from 11 am to 11 pm Monday through Thursday and we have expanded hours on Friday, Saturday, and Sunday. We even serve brunch on the weekends.
In short, if you're looking for the Arlington restaurant that's a cut above the rest (or if you've found us by typing "BBQ near me" into your favorite search engine), we think you'll leave Texas Jack's smiling and satisfied. Take a look at our location and hours and drop on in today. We look forward to meeting you!
We should also mention our restaurant's catering services, so if you have an event coming up, be sure to contact us. From weddings to private parties, we have you covered.