Let Us Cater Your Summer Party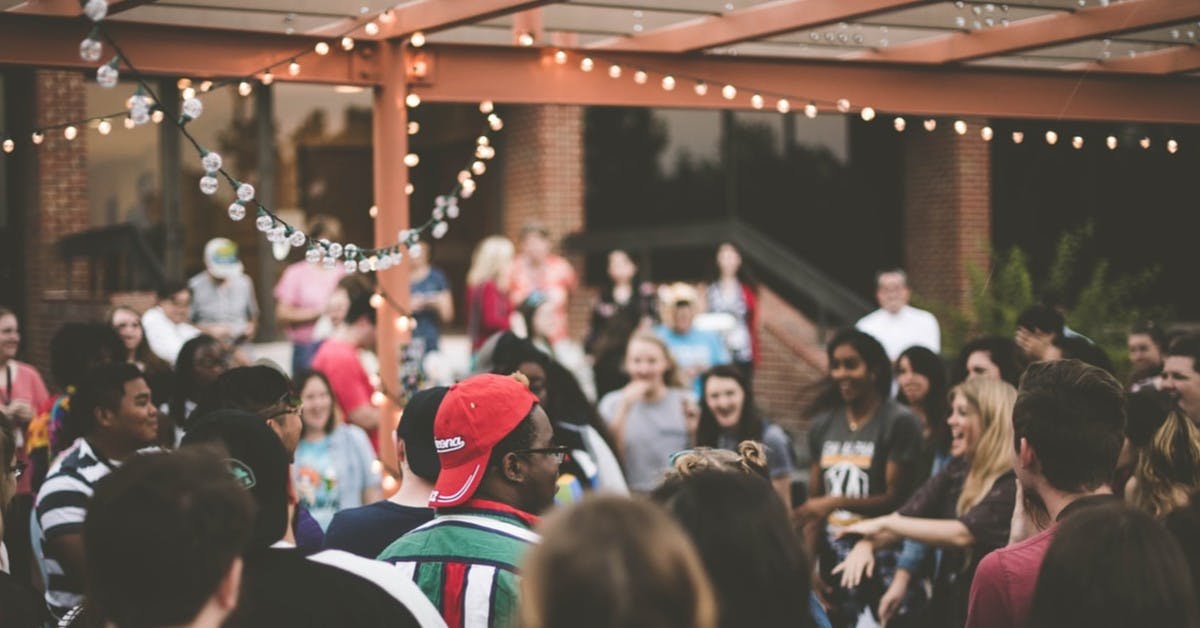 July 22nd, 2019
Can you believe that summer is already in full swing? It's heating up all across the country, and as this season winds down, many people are planning one last bash to send summer off in style. Whether it's a family get-together before the kids head back to school or an epic hang out session with all of your friends, you deserve to enjoy an event that encapsulates all the best that this season has to offer.
If there's one thing that's for sure, it's that summer and barbecue go hand in hand. Now you could fire up your grill, but like we said, it's hot out there! The good news is that the team at Texas Jack's is here to help! As one of Arlington's best restaurants that cater, we're here to help make sure that your summer party goes off without a hitch.
3 Things to Have at Your Summer Party
Great Music
Now we're certainly not saying that you have to buy a huge sound system and kick out the jams at the highest possible volume or anything like that. Instead, we're just saying that you need to have some good tunes playing at your party. There's a lot of really great music that comes out in the summer, so make sure to fill your playlist with new summer favorites and classic summer songs alike in order to keep everyone happy.
Is there a song or an album that reminds you of summer? Throw it on your playlist! Want to let your guests have a part in picking the music? Have everyone send you a few suggestions that remind them of the season. Or, of course, you can opt to just throw on a premade playlist. Either way, music is a must for any party.
Fun Games
If you have a nice outdoor space, why not let your guests enjoy it? Whether that means setting up cornhole, ring toss, or something else entirely is up to you, but if your backyard is large, it's worth getting a game or two going. If you'll have kids at your event (or several fun-loving adults), then it might be a good idea to invest in a slip and slide so everyone can stay cool even when it's heating up outside.

Don't have a lot of space to use? Don't worry! Set up a couple of card games, board games, or checkerboards around the party space and let your guests enjoy them. It doesn't have to be anything big, but having games is a great way to ensure that people have fun.
Incredible Barbecue
As we mentioned above, you could throw some burgers and brats on the grill, but why not let the team at Texas Jack's take care of the food for you? Whether it's pulled pork, brisket, or sausage, we'll make sure your guests enjoy what they have to eat. We even have a number of sides including coleslaw, mac and cheese, potato salad, collard greens, brisket baked beans, brussels sprouts, esquites, chili, corn bread, and a couple of different salads to choose from. We'll also bring dessert if you like, and you can choose from banana pudding, chocolate mousse, a dessert combo platter, brownie bites, snickerdoodles, or chocolate chip cookies. See, we told you we'd make this easy for you!
Best of all, you can order catering online. We'll make your order, then you can come and pick it up or let us bring it to you. Either way, we're here to help take a little bit of the stress out of planning an end-of-summer bash. Believe us when we say that you won't miss the stress of planning your menu and then doing all of the grilling when you choose to let Texas Jack's bring the food!
Make It a Summer to Remember
One thing is for sure — summer is a season to be celebrated. After all, it's the season that gives us baseball and bike rides. It gives us comfy shorts and tank tops. It gives us plenty of reasons to get together with friends and family to enjoy being outside. Why not celebrate in style?
At Texas Jack's, our goal is to provide our patrons with a dining experience that's second to none. Whether that means coming in after spending the day outdoors to enjoy some ribs and a glass of bourbon or enlisting our catering services to feed and army and help you to send summer off the right way, we're here to provide you with everything you need to have the time of your life. Named the #1 Best BBQ Joint by the Washington Post, you can always count on us for great food.
No matter the size of your summer party, we'd love to be a part of it. Contact us today if you have any questions or to get started with letting us cater your event. We can't wait to hear from you!