Our Barbecue Restaurant Explains The Do's and Don'ts of Buying Gifts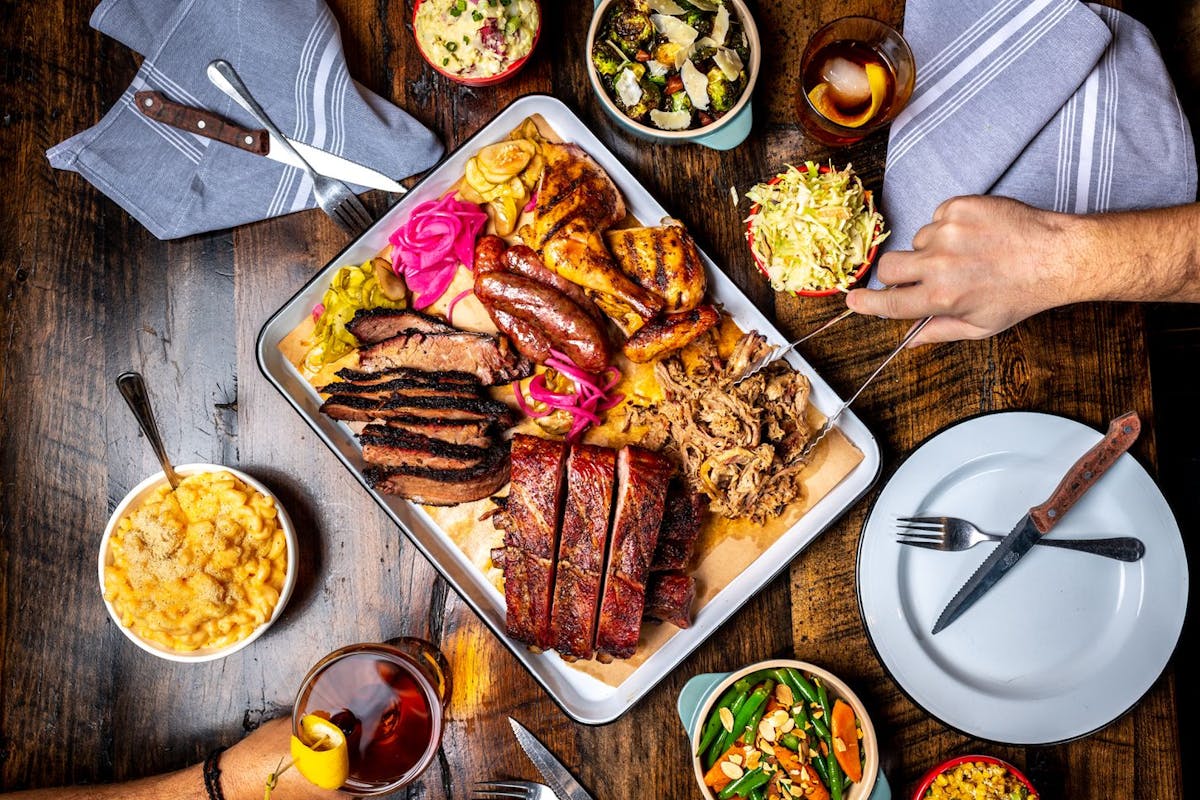 November 28th, 2017
With the holidays quickly approaching, you may be scrambling to find the perfect gift for your loved ones. Does the idea of pushing through crowded malls in search of the perfect present make you feel really nauseous?
Believe us when we tell you there are better ways to spend your time and money. If you've experienced difficulties shopping for your friends and family in the past, check out our do's and don'ts for buying gifts:
Don't Buy People Clothes
Just because you think that mustard yellow sweater is beautiful doesn't mean your sister will. Everyone has different tastes as far as clothing goes, so what's the point of buying a sweater that will force her to drive to the mall and return it? Also, if you buy your aunt pants that are two sizes too big, you could hurt her feelings.
Don't Buy Fruit Cakes
Seriously, who like fruit cakes? Often, they are thrown in the same category as gelatin cakes, which means that they are simply inedible. The best rule of thumb here is to never buy a fruitcake again. Never ever.
Don't Buy Self Help Books
If you're all about learning and growing, more power to you! However, that doesn't mean that your dad is on the same path. You could very well offend someone when you gift them with a self help book because it's basically like pointing out that there's something wrong with them. Not good.

Don't Buy Ugly Ties
You may think the tie covered with trout is clever and cute, but your nephew is never gonna wear it. If he sported it into the office, he would never hear the end of it. If you feel unsure about which ties are attractive and which ones are tacky, avoid buying them altogether.
Don't Buy a Puppy
Okay, we all love puppies, but gifting someone with one may not always be the best idea. Puppies are a huge responsibility, and they require lots of care, attention and exercise. Puppies also need shots and veterinarian care, which can be expensive. Don't give a puppy to your irresponsible son in hopes that he will get it together. Also, nothing feels worse than having to give a puppy away due to allergies, so find another gift.
Don't Give Someone Socks
Look, we all need socks, but they are the most unexciting gifts ever. Why buy someone socks when they can simply head to their local big box store and purchase them? Think outside of the box instead.
Do Buy a Gift Certificate at Texas Jack's
If you live in the Arlington area, give your loved ones gift certificates to our barbecue restaurant instead. They will be thrilled to dig into our slow-cooked beef brisket and nibble on our savory side dishes, such as our delicious mac and cheese. We've also got an excellent beer and cocktail selection to help wash down your pulled pork plate.
Your friends and family members will love Texas Jack's so much, they'll keep coming back for more. The world is your oyster when you dine at our establishment because we have an excellent selection to choose from.
This winter, you may love nothing more than to indulge in a heaping bowl of our chili. Filled with ground beef, smoked brisket, and topped with shredded cheese and sour cream, this dish is sure to stick to your ribs. Another way to add a little spice into your life is by digging into our fried chicken sandwich, which is deep fried with cayenne sauce.
Our friendly staff would love to see all of you at our family style restaurant for the most enjoyable dining experience ever. Click here to buy a gift card today.