Texas Jack's Named #1 Best Barbecue Joint in the D.C. Area — Again!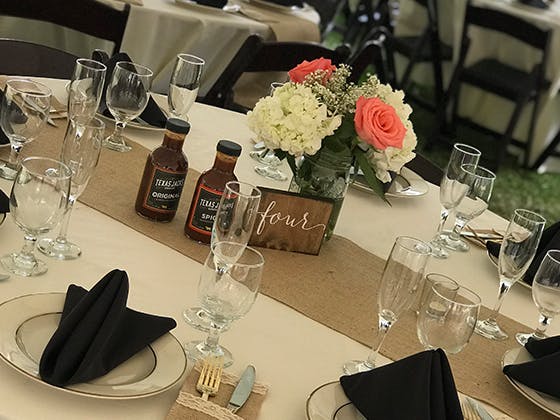 November 19th, 2019
What's the best Barbecue restaurant in the D.C. area? According to The Washington Post, it's Texas Jack's — for the second year in a row! Also voted #1 on last year's list, we're thrilled to announce that we've been recognized for our awesome barbecue once again.
This is an honor that we're so excited about because it means that others love our ribs, brisket, sausages, and other foods just as much as we do! At the end of the day, we truly hope that our passion for great food shows in every single meal we serve. So what did the folks at The Washington Post have to say about us this year? We'd love to share a few highlights below, so keep reading to learn more! (Or, you know, just stop in today and see for yourself how awesome our barbecue is.)
"On my last visit, there was not a misstep with any of the meats, which tickled my nostrils with wood smoke before I took a single bite."
Article author Tim Carman had some good things to say about our menu and we couldn't be more pleased. As the article mentions, there seems to be some inconsistency in BBQ restaurants in our neck of the woods; thankfully, the thing we pride ourselves on the most is being consistent. We know that people visit us expecting a great meal. No matter what you're craving, we think you'll find that it's just as good as it's ever been.
"The brisket, dark and crusty on the outside, jiggled with rendered fat under its peppery bark. The pulled pork relied on a dash of acid — not a 100-year flood of vinegar — to cut its richness. The spare ribs required a small tug, just enough to remind you of the animalness of barbecue, to release the smoky flesh from the bone."

Take a look at our menu and see for yourself that everything we make is smoked to perfection. Our meats are the highlight of our menu, but the rest of what we offer is not to be passed up on! From our '87 Cutlass Supreme Nachos to our Jack's Tacos to the awesome wings that come out of our kitchen, we really do have something for everyone.
With sides that include fries (which you can enjoy smothered with queso if it suits you), brisket chili, esquites, collard greens, and more, we can pretty much guarantee that no matter what you order, you'll leave smiling and satisfied.
"It was as close to perfection, I dare say, as you'll get in Washington barbecue circles."
With menus for brunch, lunch, and dinner, we have you covered. We even have a happy hour that you're sure to love as well as some truly inspired desserts and a drink menu that's to die for. The highlight, of course, is our selection of whiskeys that pair oh-so-perfectly with our meats. No matter what you're craving, we'll make sure you get it.
Dying to try our food for yourself? We'd absolutely love it if you stopped in to see us! Bring your family for dinner, head over with your favorite coworkers for lunch, or celebrate a private event at Texas Jack's. No matter the reason for your visit, when you're craving the best Barbecue in Arlington, you'll find it here at Texas Jack's.
We'd like to say a big thank you to the folks over at The Washington Post for giving us this honor two years in a row. We are so incredibly thankful for your kind words and we eagerly await your next visit! We'll be sure to serve up the good stuff.