Why Great Barbecue Can Instantly Improve Your Day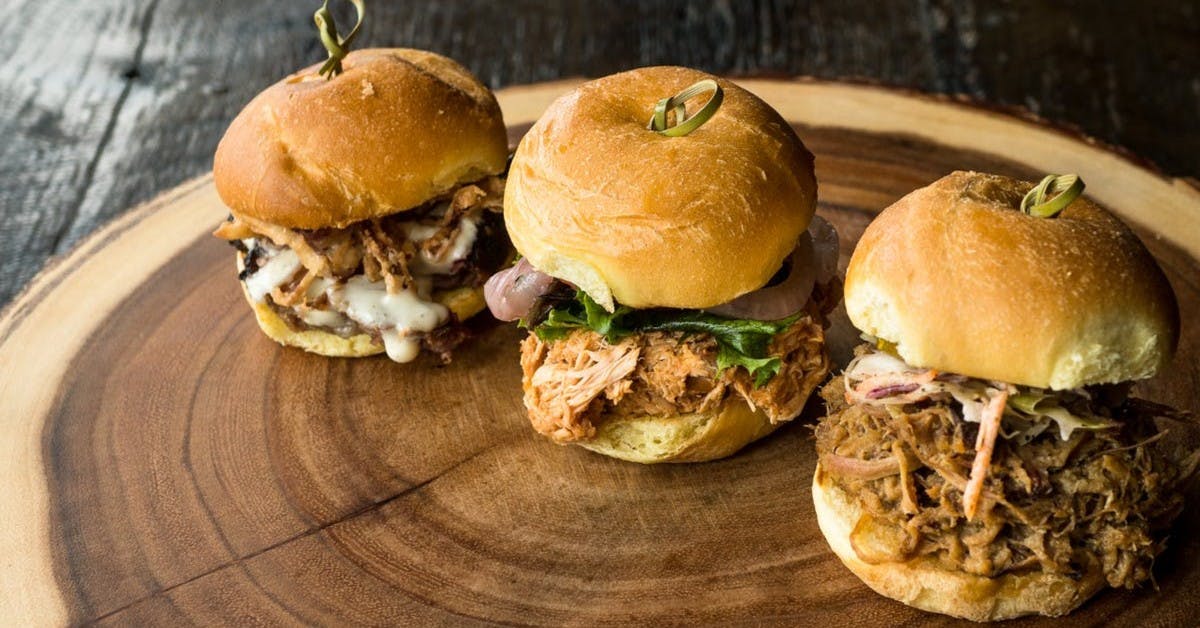 May 16th, 2019
We've all had those days before — there's nothing exactly that caused it, but you're just feeling a little bit bummed out. Maybe it's because the meeting at work derailed your plan for the day. Maybe it's because you're thinking about all of the errands you need to run before you can head home after work. Whatever the case may be, you're feeling tired and you just need a little pick-me-up.
Or it's one of those days where everything goes wrong, and just when you think it can't get worse, it does. Or you're working on a project at home and it just doesn't come together like you wish it would.
Whatever the case may be, we'd like to share an opinion: great barbecue will make it better. More specifically, the food you eat at Texas Jack's will make it better. It's truly amazing what a good meal can do for your attitude, taking a day that's not going so well and allowing you to stop and savor for a minute.
The Best BBQ in the DC Area
"Can barbecue really save a bad day?" To tell you the truth, it sort of depends. One thing we can guarantee you though is that when you visit Texas Jack's, we'll strive to make your experience here the best we can possibly make it. We absolutely love our staff and what they bring to the table (literally and metaphorically). In other words, when you visit our BBQ restaurant, you'll be greeted warmly. We know that you have a lot of options for restaurants in Arlington, and we're honored that you'd choose to visit us.
Great customer service is just the tip of the brisket iceberg though, if you will. When you sit down, we'll give you some time to take a look at the menu, and here's the part where it gets really great. Last year, we received the Washington Post's award for "#1 Barbecue Joint in the DC Area." It was an incredible honor to receive such great news, but the great part is that it means that no matter what you're craving, each item on our menu is better than the next.
From brisket to ribs, we have a menu that's absolutely packed with delicious foods. In fact, let's take a look.

A Look at Our Menu
Hey, if it's been a tough day, you deserve to treat yourself to one of our appetizers. People love our wings. They're crispy and smoked, and you have the option of choosing buffalo sauce, barbecue sauce, or the much-beloved old bay rub. Or, of course, you could go big on our '87 Cutlass Supreme Nachos. You get corn tortillas, salsa, queso, sour cream, cilantro, and radishes, in addition to pulled pork, chili, brisket, or pulled chicken. These nachos will blow your doors off!
With a starter out of the way, you can focus on your main dish. We offer a number of smoked meats including beef short ribs, beef brisket, pulled pork shoulder, turkey, chicken, pork spare ribs, pork belly, and beef sausage. Order the meats on their own or in the form of a sandwich, and then choose from sides that include french fries (with the option of adding queso, which you should definitely take advantage of), corn bread, brisket chili, mac and cheese, coleslaw, baked beans, and a handful of other great options.
Don't Forget to Order a Drink!
If you feel like treating yourself to a nice, cold drink, we have you covered. We are happy to offer a number of incredible beers on tap from all across the country. We even offer a rotating tap with seasonal craft beers as well!
Bottled and canned beers are an option as well, and we're also proud to provide our guests with red and white wines, sparkling sangria (that's on tap!), unique craft cocktails, and more. What goes better with barbecue than bourbon and whiskey? That's why we also feature a huge selection for every preference and budget. Seriously — if you haven't been in to see our bar yourself, you'll probably be blown away by just how much great liquor we have in our restaurant!
Cap it all off with one of our desserts. Once again, there's something for everyone. From banana pudding to red velvet cake to chocolate mousse to key lime pie to a good old fashioned chocolate chip cookie, we have your sweet tooth covered.
Let BBQ Make It Better
So can we guarantee that eating our food will instantly turn your day around? Unfortunately not, but we can guarantee that we'll go above and beyond to ensure that we provide you with the best service and the best BBQ while you're here.
When you're having a particularly tough day, sometimes the absolute best thing you can do is to take a moment to appreciate the little things. Whether it's the smile on a loved one's face, a particularly beautiful sunset, or the best barbecue in Arlington, we think that taking some time to reflect on the things in your life that you love can make all the difference in the world.
Whether you're looking for a catering company for an upcoming event, a great space to meet up with friends after work, or an awesome meal that you can order online, Texas Jack's is here to help make everything just a little bit better. Stop in and see us today, or feel free to contact us with any questions you may have.